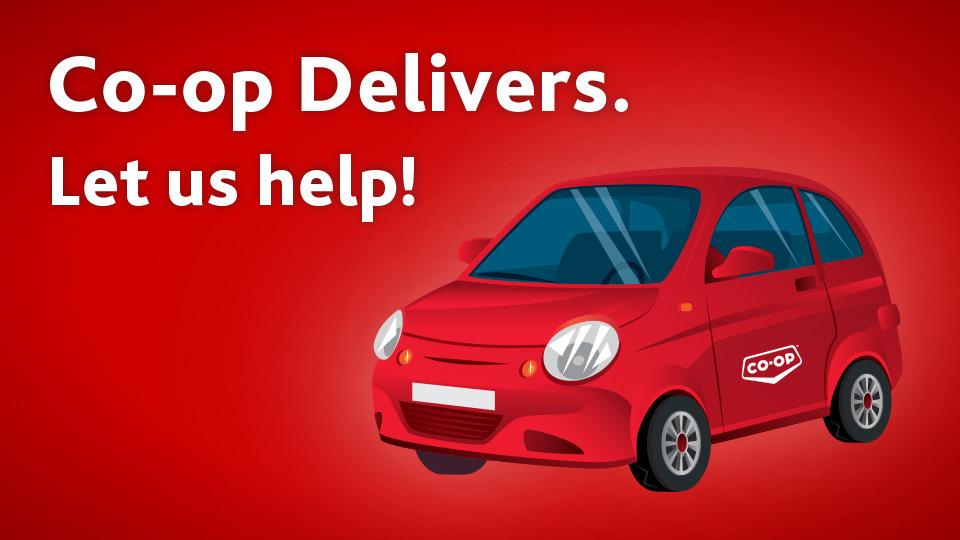 Home Delivery!
September 18, 2023
We're thrilled to announce a new and convenient way for our valued member/owners to shop with us – introducing home delivery by Yellowknife Co-op! Now, you can enjoy all the benefits of shopping at your favorite grocery store without leaving the comfort of your home. Live downtown? Maybe it's a busy week, inclement weather, or you simply prefer the convenience of having your groceries delivered, we've got you covered.
How Does It Work?
1. Visit shop.crs: To get started, simply visit our online store at shop.crs and sign up for an account if you haven't already. You can shop from the comfort of your home, selecting from our wide range of high-quality products, just like you would in-store.

2. Fill Your Cart: Browse our virtual aisles and fill your digital cart with all your favorite groceries, fresh produce, household essentials, and more. Our online store offers the same great variety and quality you expect from Yellowknife Co-op.

3. Checkout: Once you've completed your shopping, proceed to checkout. Here, you'll have the option to select our new home delivery service.

4. Choose Your Delivery Slot: Pick a convenient delivery time that works for you. We've partnered with the trusted local courier service, 'Routebox,' to ensure your groceries reach your doorstep with care.

5. Pay the $12 Delivery Fee: Please note that there is a flat delivery fee of $12 for this service. This fee helps us cover the costs associated with providing you with this added convenience.

6. Relax and Receive: Sit back and relax while we prepare your order. Our dedicated team will ensure that your groceries are carefully selected and packed to perfection.

7. Delivery at Your Doorstep: 'Routebox' will deliver your order right to your doorstep, ensuring that you receive your items in pristine condition. Say goodbye to waiting in lines and hello to more time for what matters most.

Important Details:

• Home delivery is available within Yellowknife city limits only.
• You can choose from a range of delivery time slots to fit your schedule.
• We are proud to partner with 'Routebox,' a local courier service known for their reliability and dedication to customer satisfaction.

At Yellowknife Co-op, we understand that life can get busy, and we're committed to making your shopping experience as convenient and enjoyable as possible. Home delivery is just one more way we're working to serve you better.

So, whether you're planning your weekly grocery haul, stocking up on essentials, or looking for something special, try our new home delivery service today and experience the convenience of shopping with Yellowknife Co-op from the comfort of your home.

Thank you for choosing Yellowknife Co-op as your trusted grocery store. We look forward to delivering freshness, quality, and convenience right to your doorstep.

Ready to get started? Visit shop.crs now and enjoy the ease of home delivery!

For any questions or assistance, please don't hesitate to contact our friendly customer support team at corpsales@ykcoop.com or call us at (867) 873-5770.

Yellowknife Co-op – Your Community, Your Co-op, Your Convenience.

Discover more: